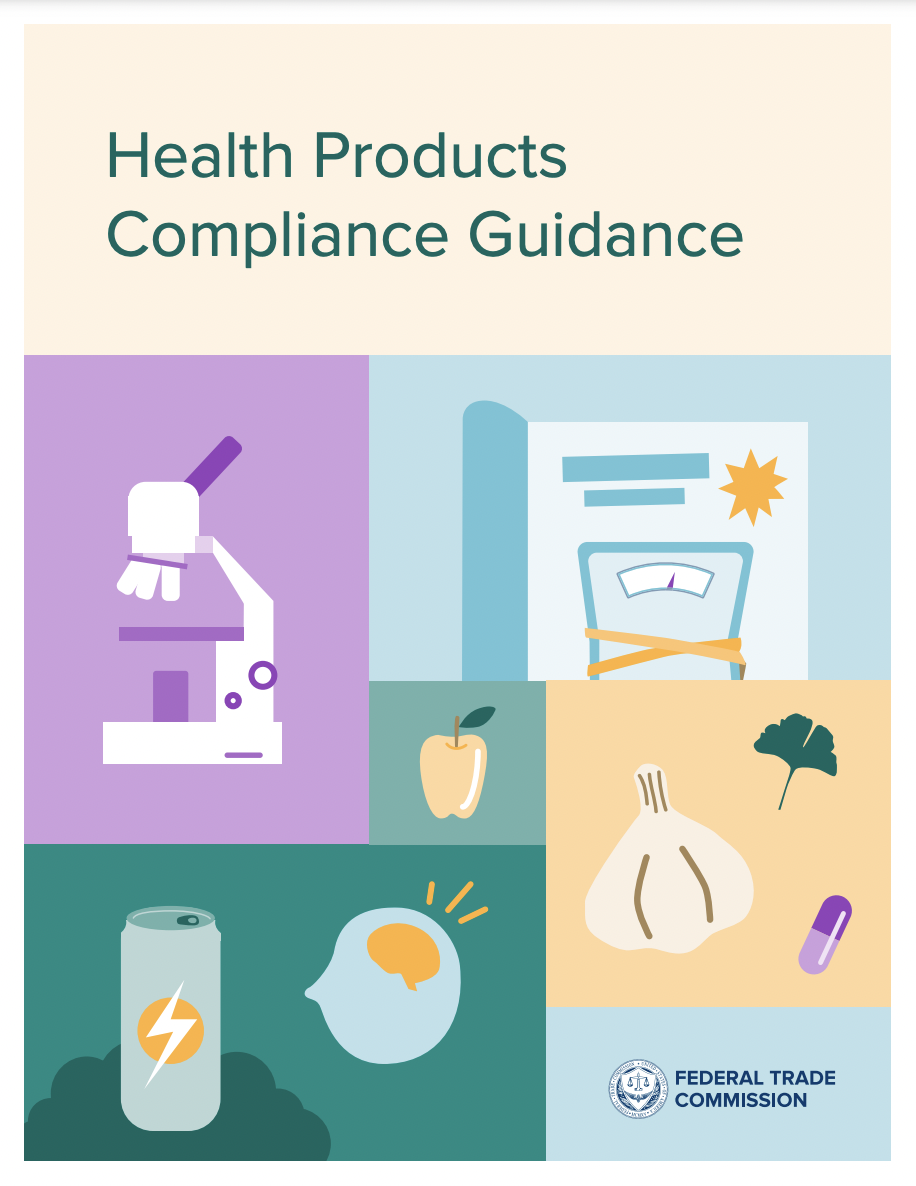 Back in 1998…
In December 2022, the Federal Trade Commission (FTC), published a guidance document for advertising claims. The FTC says it is designed to replace their previous guidance published in 1998. FTC notes that some of the guidance has not changed but there are some differences that consider the history of FTC enforcement since 1998. In FTC's words:
"When it comes to ad substantiation, a lot has happened since 1998 – including more than 200 FTC law enforcement actions challenging false or deceptive health claims."
The latest guidance from FTC
The 2022 guidance thus incorporates many specific examples drawing from FTC experience since 1998. This provides valuable insight into what FTC is focusing on when it comes to making advertising claims and substantiating those claims.
Some highlights on the 2022 guidance from RNI:
The guidance focuses on dietary supplements, but FTC notes that the same principles broadly apply to "health products" generally
FTC still intends to consider the total context of the claim (all claims made everywhere) and both express statements and implications that a reasonable consumer might determine
FTC places very high importance on randomized controlled trials, AND statistically significant results compared to control groups AND clinically relevant results as adequate substantiation
FTC continues to value the totality of evidence and cautions against cherry-picking data or relying on post hoc analyses
Specific phrasing, context, and disclaimers are incredibly important considerations when determining whether a claim is truthful or misleading
The ingredient specifications (e.g. extraction method), dosing, study population, and route of the administration continue to be important considerations when using published literature to substantiate an ingredient claim
Disclosures and disclaimers are important ways to minimize the potential for certain statements to be interpreted in different ways by a reasonable consumer (and in some situations, should be considered required to ensure a statement is not misleading)
Click here to access the FTC Guidance
This guidance reminds us that when it comes to claims, both FDA and FTC enforcement actions must be considered. Further, it highlights the importance of having an independent expert help evaluate claim wording and claim substantiation for dietary supplements and health products. Contact RNI today to start an assessment of your product claims: rni@rni-consulting.com