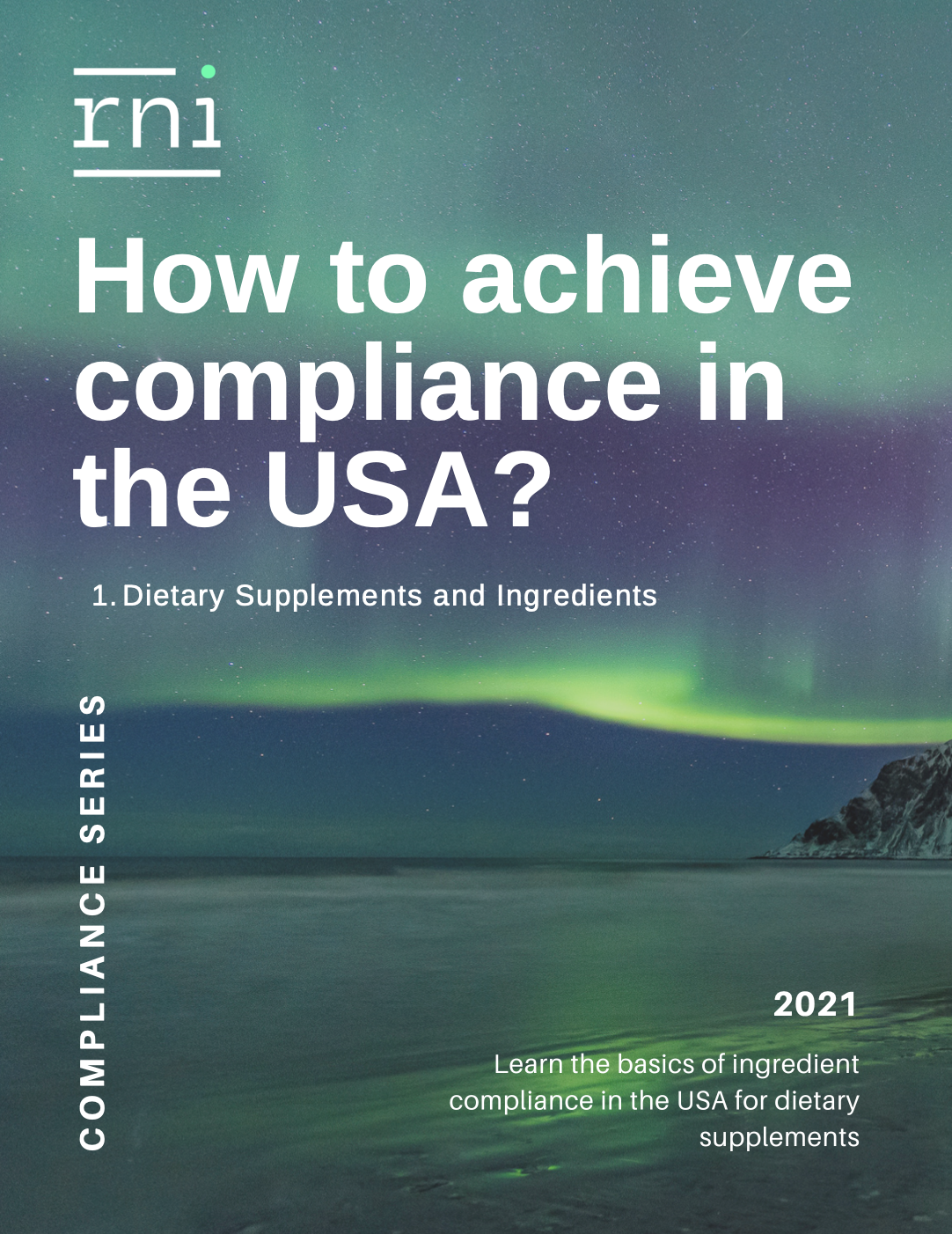 1994, when it all began…
What is a dietary supplement?
The road to ingredient compliance starts in 1994, when the United States Congress enacted the Dietary Supplement Health and Education Act ("DSHEA"), defining the framework of dietary supplements and their ingredients in the USA. The basic definition of a DIETARY SUPPLEMENT from DSHEA explains that:
The term dietary supplements means a product (other than tobacco) intended to supplement the diet that bears or contains one or more dietary ingredients…
that is intended for ingestion

is not represented for use as a conventional food or as a sole item of a meal or the diet;

and is labeled as a dietary supplement.
DSHEA created a new regulatory category, defined dietary supplements, and provided limitations for its composition. DSHEA determined that dietary supplements contain DIETARY INGREDIENTS defined as: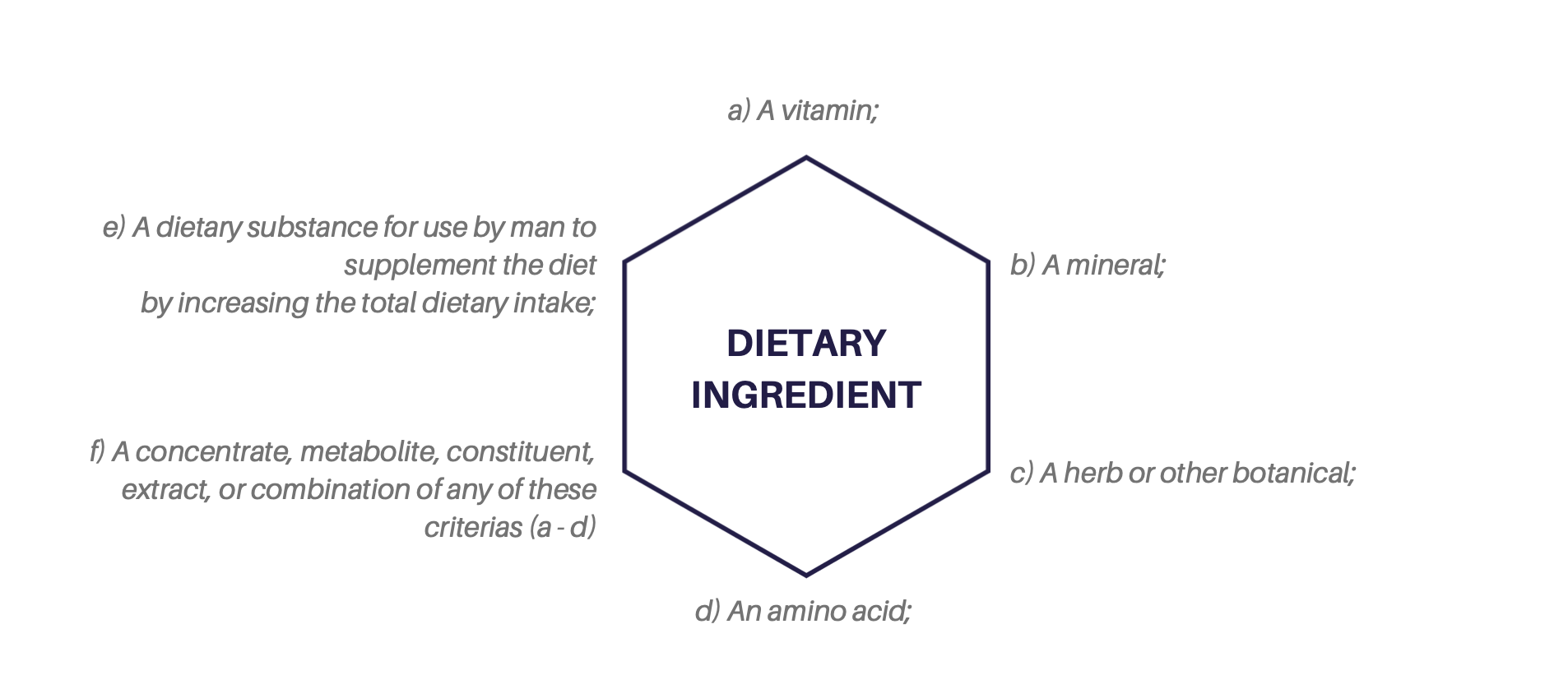 Compliance of your ingredients
How to classify your ingredient?
Now that we know the definition of dietary supplements and dietary ingredient, the next step is to determine the compliance of your ingredient within the DSHEA framework. Companies have to classify their ingredients to be fully aware of the corresponding regulatory status. The simplified chart, below, describes the basic considerations for ingredient classification: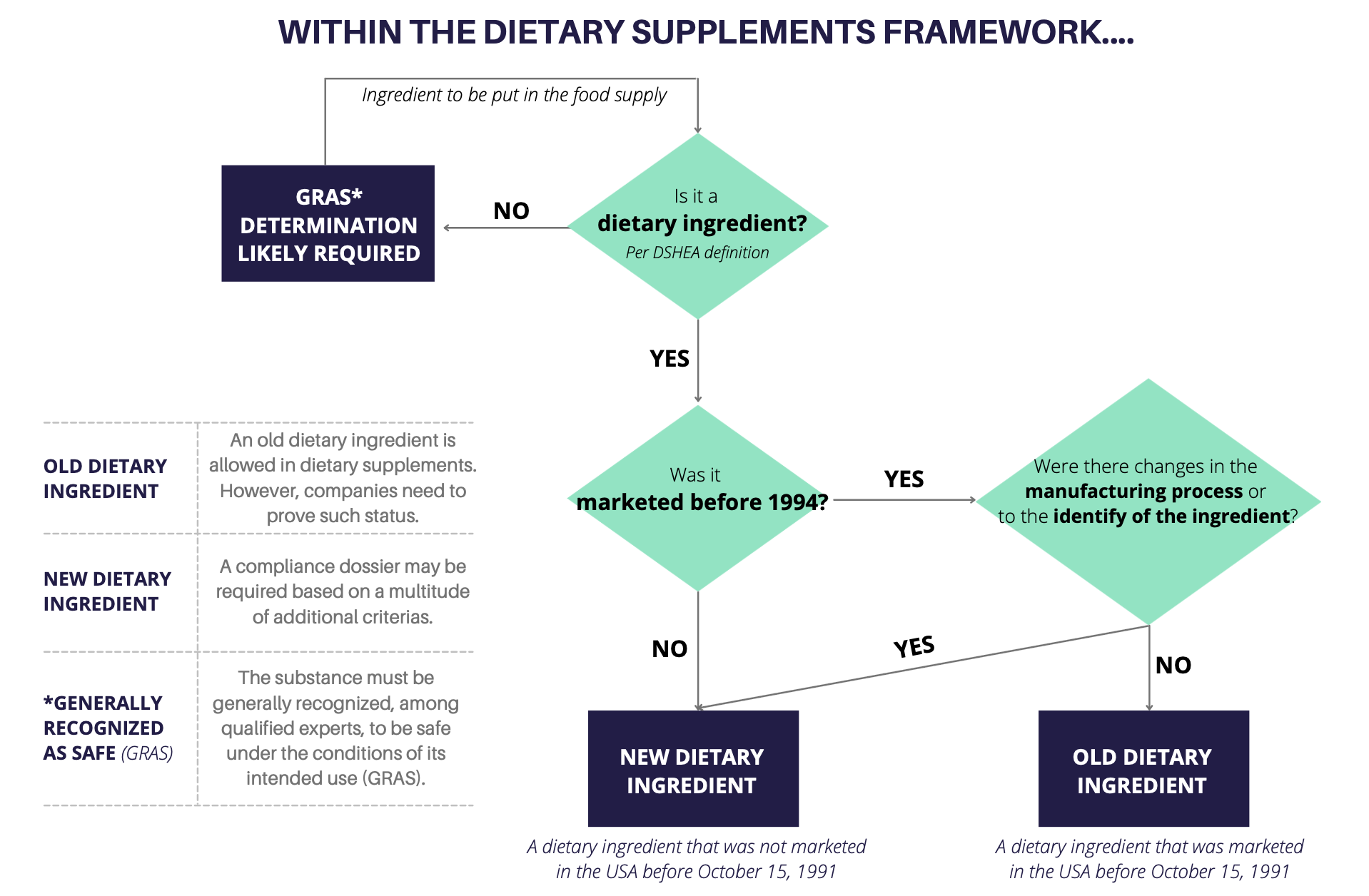 The classification of your ingredients can quickly become a challenge for you and a burden for your company… and the classification is just the first step of your pursuit of compliance.
OLD DIETARY INGREDIENTS, GRAS and NDIN dossiers, FOOD or COLOR ADDITIVES… At RNI Consulting, a team of experienced consultants is ready to provide you with best-in-class regulatory services.
Contact us today for a diagnostic review of your ingredients in the USA: s.aoudia@rni-consulting.com