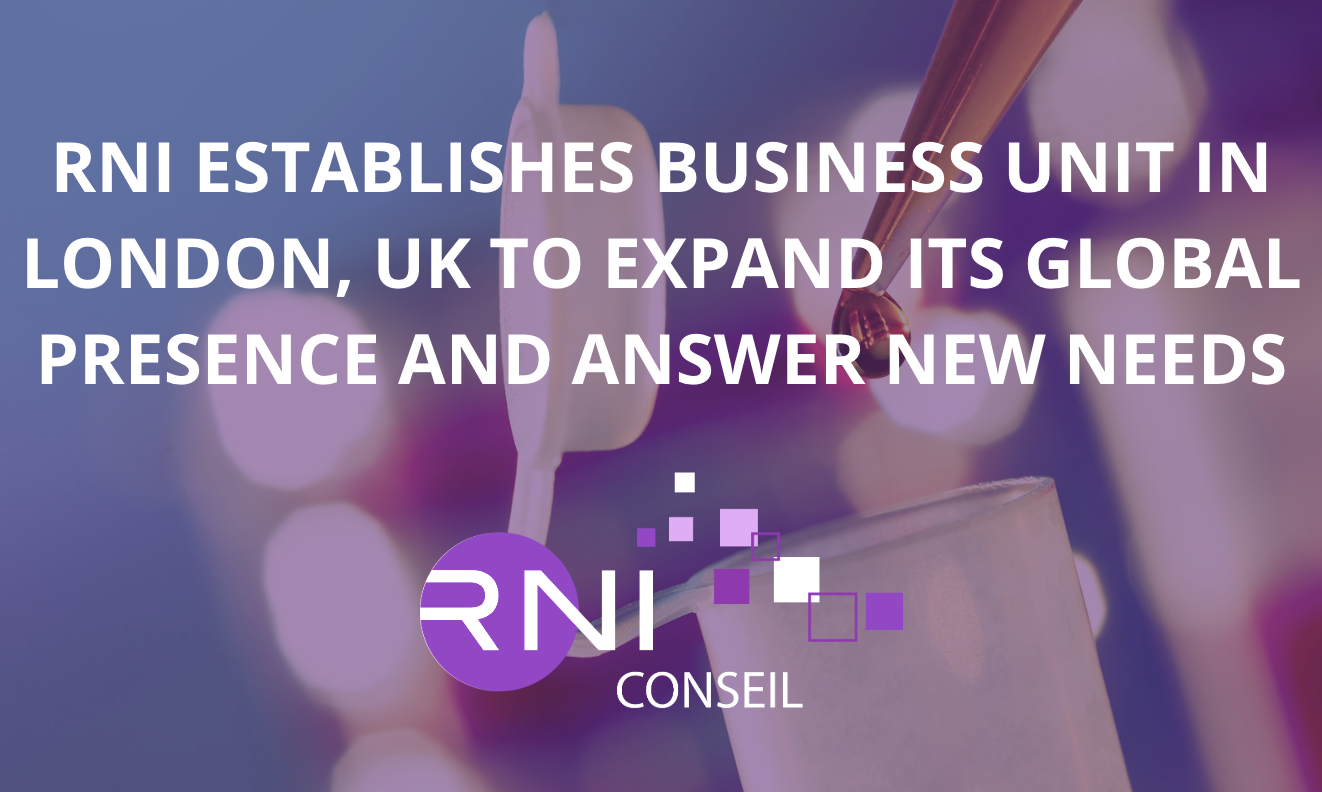 RNI CONSEIL establishes its new office in London, UK to support its clients along with issues and opportunities of Brexit, and also to deploy its medical and toxicological expertise.
At a time when all European structures prefer to leave Britain facing the discomfort generated by Brexit, RNI CONSEIL has decided to open its new subsidiary in London to better serve and advise its customers in their European and International regulatory strategies. European, British or American companies: the transformation of the regulatory environment, rules and commercial trade policies will bring new opportunities and new questions in the nutrition and health segment (cosmetic, medical device).
RNI CONSEIL SAS France and RNI CONSULTING LLC USA are now supported by their subsidiary RNI CONSULTING Ltd based in London.
"RNI CONSEIL is more than ever an international infrastructure enabling its customers to conquer international markets. We now do business with our customers in more than 50 countries across  4 continents. Our expertise is recognized and praised because we strive to offer constructive and serious services, subsidiaries and partners." says Violaine Chaumont, President of RNI CONSEIL.
By doing so, RNI CONSULTING Ltd enables RNI to strengthen its medical and toxicological expertise in nutrition and health products by deploying an experienced team in clinical and safety evaluation of medical devices (CER / BER) and food products. (Novel food, New additives).
You can contact Keval Bhoola, Clinical Affairs Consultant – Medical Evaluation : k.bhoola@rni-consulting.com
Com Find out more at www.rni-consulting.com